How Children Attune to the Land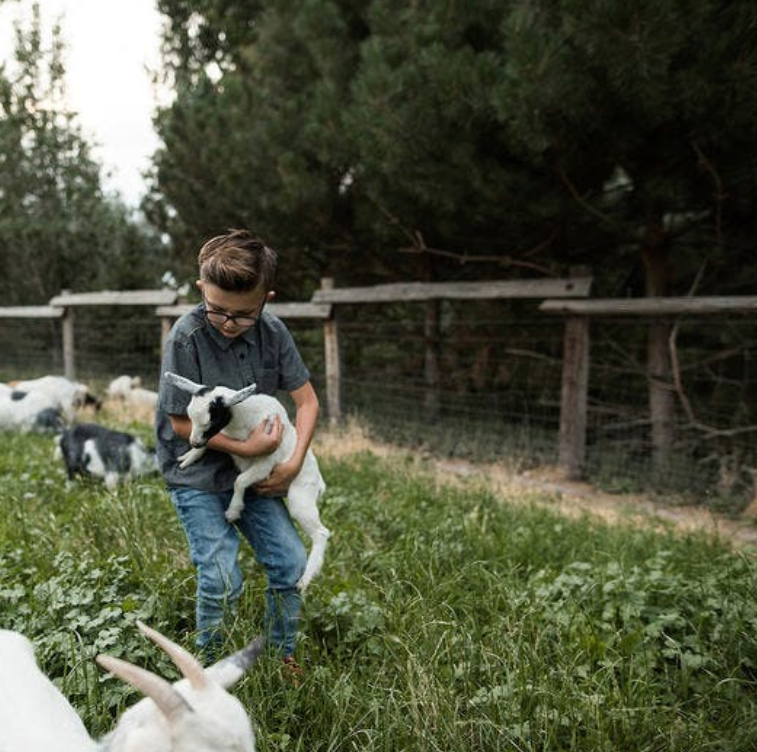 When children come to the farm, something magical happens. They set down the rules that constrain them in the outside world, and pick up an older set of rules. It's a set that they know instinctively, without having to learn. They're born with that understanding: of how nature guides us, shapes us, encourages us and limits us. How we can enter into a dialog with the world we inhabit, in which it is as strong and powerful and vital an actor as we could ever imagine.
​Farm Camp opens the door. Children step through it.
We offer songs and stories, experiments and investigations, opportunities to run and opportunities to be still and observe. It's an attuning, an orientation. Through it, we come into harmony with nature. Harmony doesn't mean we're singing the same notes. It means we hear and complement each other. It means, at its most basic, listening.
We aren't here to teach. We're here to invite. The land offers so much to us, and we in turn offer those lessons to the children who join us each summer. Whether they're clambering down an embankment to investigate deer sign or easing open a flower to explore its innards, they're fully immersed in the wonder of the natural world. And they bring that wonder and keen sense of observation with them wherever they go next.
Your child will come out of Farm Camp having encountered a new way of seeing - and having reconnected with the possibility of the world. We know that many families are working with tight finances, and so we've moved from asking for payment in full to a deposit system to reserve your spot. Learn more and sign up here.
Your Farmer-
Luke