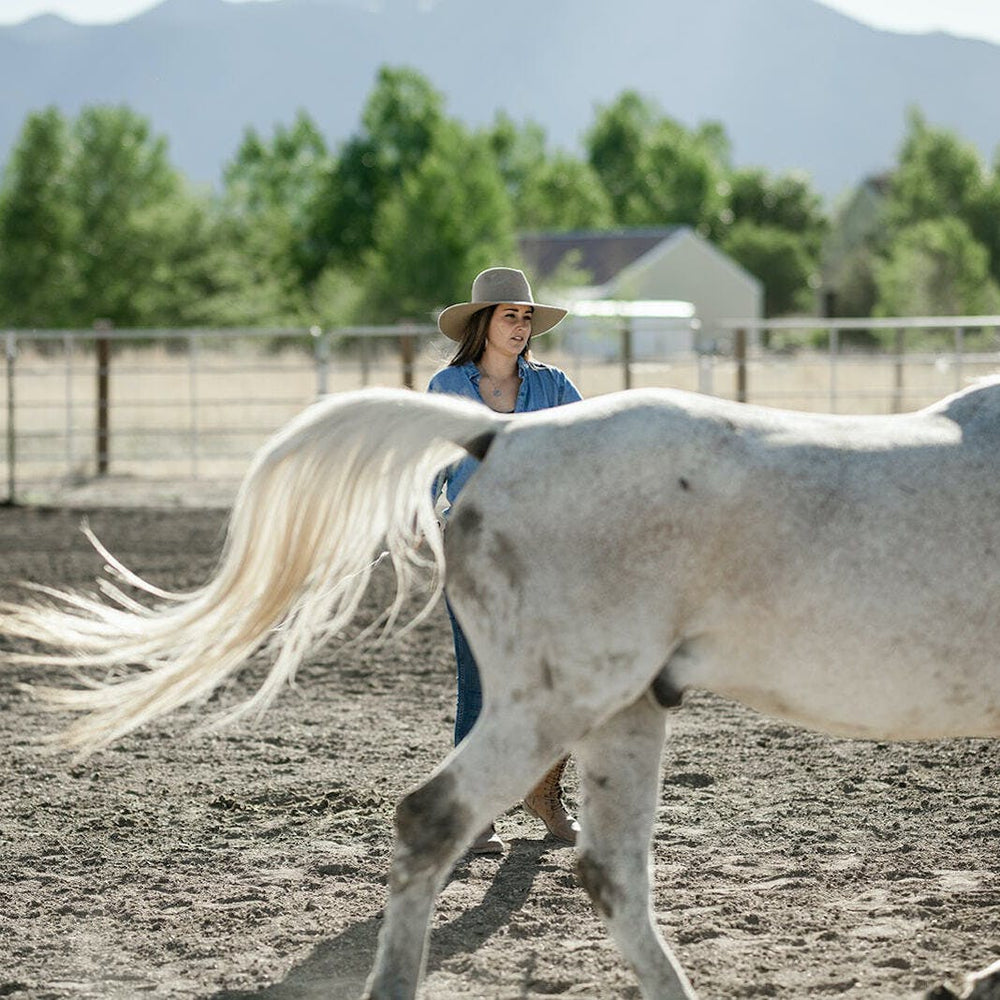 Intuitive communication, body language, mutual partnership. These are only a few areas Jeannie Parkinson will focus on during her upcoming natural horsemanship clinics at the farm.
Whether you're new to horses and are looking to take that first step towards connection, or you're a seasoned veteran who wants to deepen existing relationships with these majestic animals, there's something for everyone. With 15 years of experience in natural horsemanship techniques, Jeannie will gently guide you and your horse partner towards an equal exchange based on respect, balance and a gentility that faciliates mutual growth and maturity, side by side. Stride by stride.
Nature truly is the greatest teacher of all, and we're so grateful to be able to experience the primal energy of the wild through the eyes and grace of these beautiful creatures. They have so much to impart, if we only choose to be present, open, and receptive.
Come to connect with horses. Come to connect with yourself, as well.