A respite tucked into the suburban landscape of Riverton, Utah, The Kinlands is a place to walk a little slower, inhale the scents of the season, and remember your inner wild.
You might know us as a heart-centered spot to buy regional produce and the best pastries for miles. We love that. But The Kinlands is also a place where the simple beauty of life will reveal itself to you — if you let it. We hope you'll come to witness the rhythms here in every season, whether there's grass beneath your feet or snow beneath your boots.
Discovering the way as we go, we're letting the land lead in all that we do. In this way of thinking, the Earth is both teacher and co-conspirator in a shift of consciousness toward wonder, abundance, and reciprocity. When you stop in for a workshop or land experience, or to buy veggies, gemstones, or an elixir, you become part of this relationship. You're returning a gift to the land and weaving a future in which our material needs are met reverently, without sacrificing the needs of the Earth or our spirits.
The Kinlands is currently held with respect by Luke and Jen.
Both Sagittarius...IYKYK.
The Kinlands Team
The close and kindred souls who help make The Kinlands an alchemical place.
Each person on our eclectic and open-minded team is indispensable in creating the transformative power of The Kinlands. Collectively, we work toward the vision of a future in which humans live as an inseparable part of nature.
This vision plays out in everyday acts executed with reverence: growing the vegetables and fruit you'll find in our shoppe, guiding visitors, tending animals, listening to and rewilding the land, or bringing to life our wilderness-inspired gatherings, workshops, and Earth Smarts camp.
Did you know we have siblings?
In ventures old and new, we seek to bring you closer to the natural world, balancing the material needs of humankind with those of our spirits and the Earth.
House Kinlands
Our new Love: Following our hearts to Washington's magical Skagit Valley, an opportunity opened to create a home stay at House Kinlands. In the heart of some of the richest land in the world lies a hundred year old four-bedroom country home and one-bedroom cedar cottage. The homes are tucked in along a sleepy country lane, surrounded by 40 acres of our private land bursting with plants, animals, birds and life! Stroll through the lush English-style garden, forage dinner from the orchards and vegetable gardens and enjoy the abundance of life minutes from the Pacific Coast. After your stay, find the nature-inspired items you've fallen in love with at the House Kinlands online, where we offer rustic yet refined home goods for living a seasonal and well-connected life.
Explore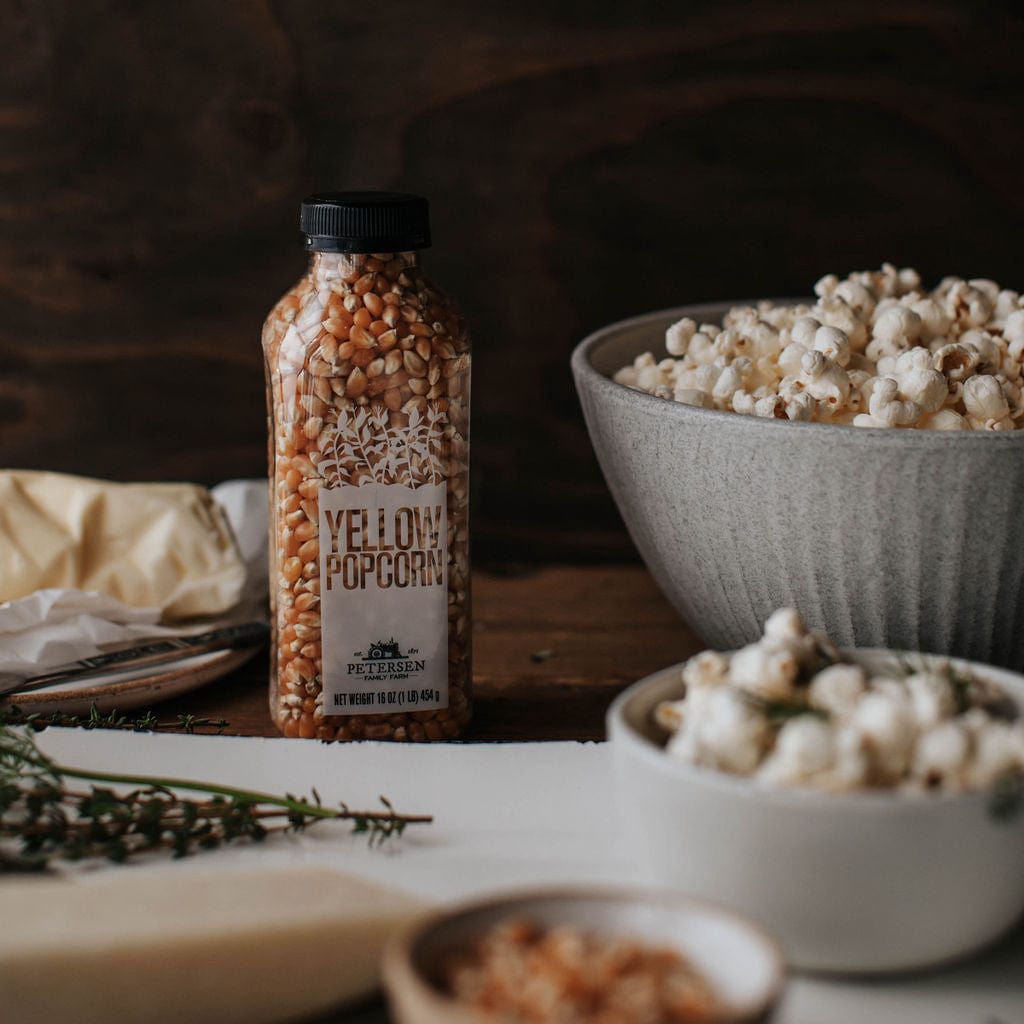 Petersen Family Farm Popcorn
Bearing our original name, Petersen Family Farm popcorn is grown with care, hand-picked, and dried at The Kinlands and by other small, like-minded growers throughout Utah. An ancient and wonderfully simple snack, these kernels are a lesson in alchemy — all you need is heat. GMO-free and naturally grown from start to finish, it's popcorn as honest as the land itself. Pure. Flavorful. Unforgettable. Whether you're looking for one bottle of our small-batch popcorn or looking to stock your shop, you won't be disappointed.
shop