come by for a visit
Our current hours:
Monday through Saturday: 9:00 AM-8:00 PM
Sunday: 11:00 AM-7:00 PM

Call us during Shoppe hours: 801-999-8548
GET DIRECTIONS
At The Kinlands year-round shoppe, you'll find baskets of seasonal vegetables and fruit, gorgeous displays of local blooms, fresh pastries, free-range eggs, and small-batch pantry essentials shared alongside a thoughtful collection of rustic home goods. All of our offerings are grown upon the land surrounding the shoppe or sourced from like-minded collaborators whose work is rooted in reciprocity and the spirit of place.
Here, the land leads and we listen. We think of giving first and taking second, with deep consideration for the animals, plants, fungi, and others who share this home. We grow and harvest with gratitude in ways that minimize harm and ensure an abundant future, abiding by the words of Robin Wall Kimmerer in Braiding Sweetgrass: "Sustain the ones who sustain you and the Earth will last forever."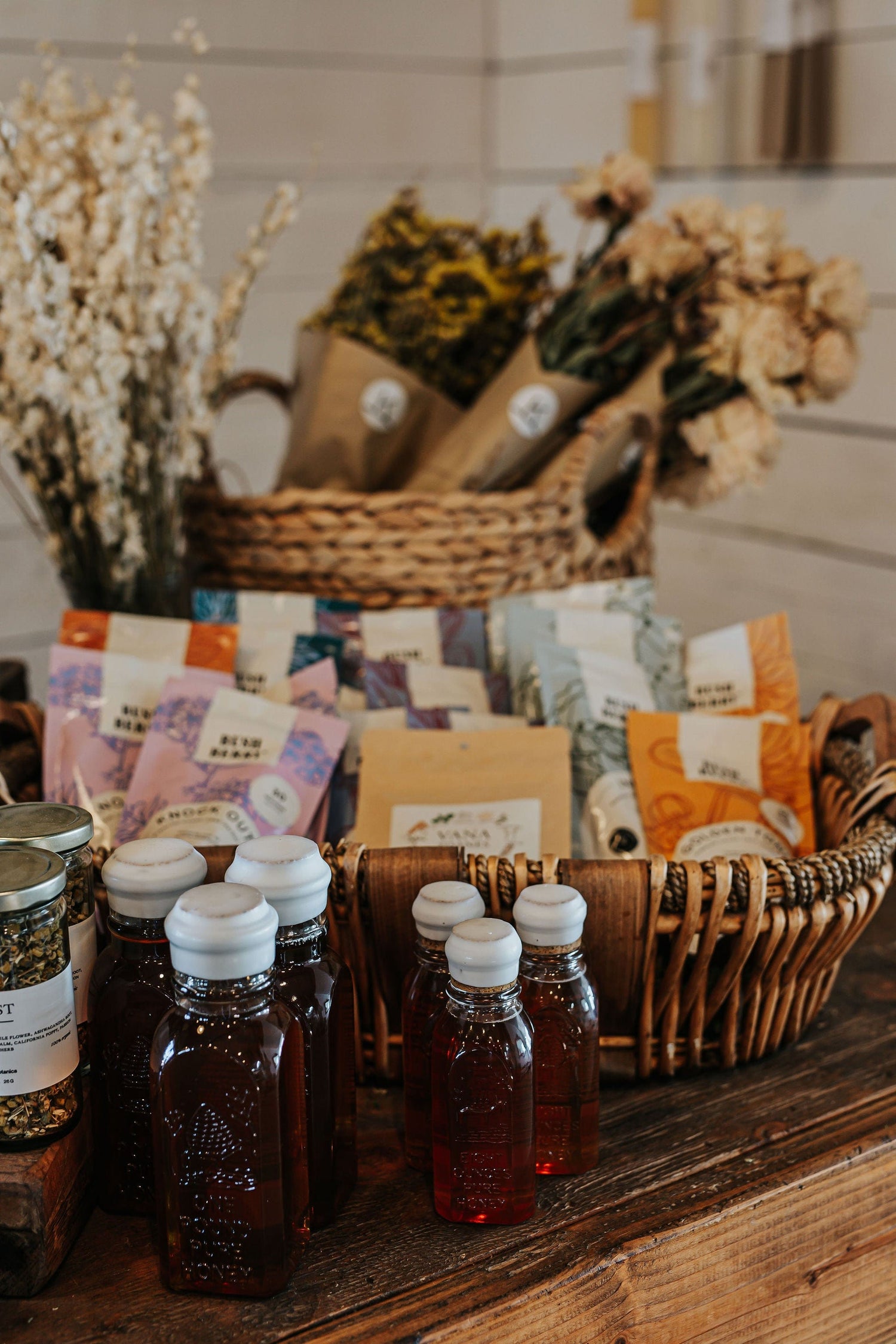 In the shoppe, you become part of this reciprocal relationship. Each item we pick — whether from the well-tended beds of Earth or the workbenches and counters of artisans — is a work of heart and hand. Every purchase supports a reimagined future, brought to us by an economy devoted to balancing the needs of buyer, maker, Earth, and spirit.
No matter the season, we seek to bring the outside in — inviting the natural world into our souls and homes alike. Step through the door and ground into the elemental textures, blossoms, and branches. Feel the intuitive release: an exhale as you attune to nature's pace. Help yourself to our open tea bar and shop each "room" as you uncover the timeless treasures that can guide you on your path toward living a more seasonal, well-connected life.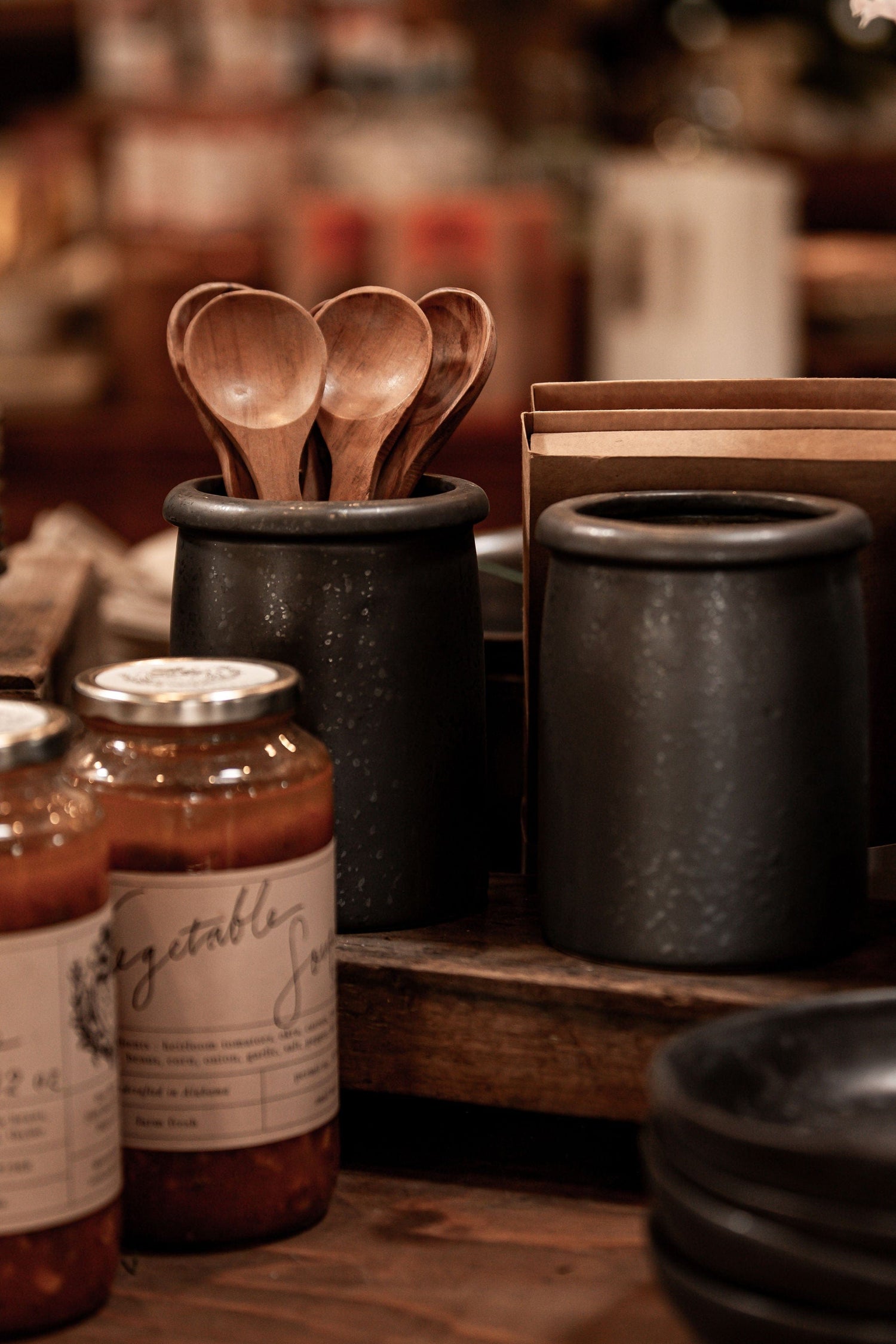 In the kitchen, you'll find hand-carved cutting boards, cast iron pots, handwoven baskets, old-world cooking tools, and supplies for crafting the perfect cocktail. On the bed: stone-washed linen sheets to invite dreams of open meadows and fields of flowers. A few steps away, children's toys, games, and clothing. And in the garden room, snips in a leather pouch and ceramic vases for arranging freshly cut stems.
From flickering beeswax candles and nature-based books in the living room to goat's milk lotion and French utility soaps in the washroom, The Kinlands shoppe is an enchanting experience for anyone looking to bring nature into every room of their home.