Autumn unfurls with color and bounty, then slowly shifts to reveal a sharper edge. From the pumpkin patch to our autumnal take on the beloved animal experiences, join us in honoring this season of preparation, surrender, and intense spirit at The Kinlands.
Pumpkin Patch
The expansion of spring and growth of summer now send their magic to seed and root, encoding lessons learned for next year's growth. In the pumpkin patch, the cover of green leaves and vines have begun their slow return to Earth, revealing the secret fruits beneath. 
Savor the lingering sunlight as you choose from creamy white, muted green, or classic orange pumpkins to enchant your doorstep. You'll find squash and pumpkins of every imaginable shape and size — some are inspiration, others food for the coming season of quiet and reflection.
While you're here, watch The Kinlands roll past from atop an open wagon. Gather your loved ones for danishes on the front porch. Bring home bundled corn stalks or straw bales to adorn your entryway and honor the shifting seasons. 
Of course, fall at The Kinlands brings more than the requisite pumpkins and cornstalks. We offer new and wild ways to greet the season: dried floral wreaths, foraged bundles, Sweet Annie artemisia, and artichoke flowers. Step into our old-world shoppe for fall produce, abundant spices, harvest-season sweets, and made-to-last home goods. Come and be delighted.
Opening September 23, 2023
Monday - Saturday: 9 AM - 8 PM
Sunday: 11 AM - 7:00 PM
October 31: 9 AM - 5:00 PM
rsvp
The Shoppe in Autumn
Drink in the scents, colors, and textures of a Kinland autumn. In the shoppe, the textiles deepen to velvets and saturated linens. Dried florals are arranged with elegance and a hint of wild. The shoppe bins are filled with harvest-season produce: winter squash, pie pumpkins, apples, pears, sweet corn, and potatoes. The shelves are stocked with apple cider, harvest sweets, freshly ground honey peanut butter, cheeses, and spices to feed the spirit. Unearth the season's wisdom with an autumnal title from our bookshelf. Prepare your home for the lengthening dark and chilling air with cleansing smoke wands, coffee for morning rituals, copper pots for stocks and stews, and cocktail ingredients for a toast to the cycles of life and death of which we are all part. The pumpkin patch is not to be missed — details below.

Monday - Saturday: 9 AM - 8 PM
Sunday: 11 AM - 7 PM
Call us during store hours: 801-999-8548
get directions
Autumn Workshops
In these hands-on workshops, you'll learn timeless skills and seasonal crafts for living a more well-connected life. Learn to transform autumn botanicals into homemade body care products, or remember your inner wild through a seasonal living workshop. In these joyful, community-centered classes, you'll reconnect with ancestral wisdom and use your newfound skills to transform autumn's abundance into seasonal keepsakes and supplies for your winter care cabinet.
explore and register
Autumn Private Events
Bring the group of your choice together for a unique experience in a beautiful space. Whether a gathering for team-building, a group of girlfriends getting together for a night out, or a family wanting a different sort of celebration, our Garden House Private Events are perfect for those wanting a relaxed, yet elevated experience.
Learn more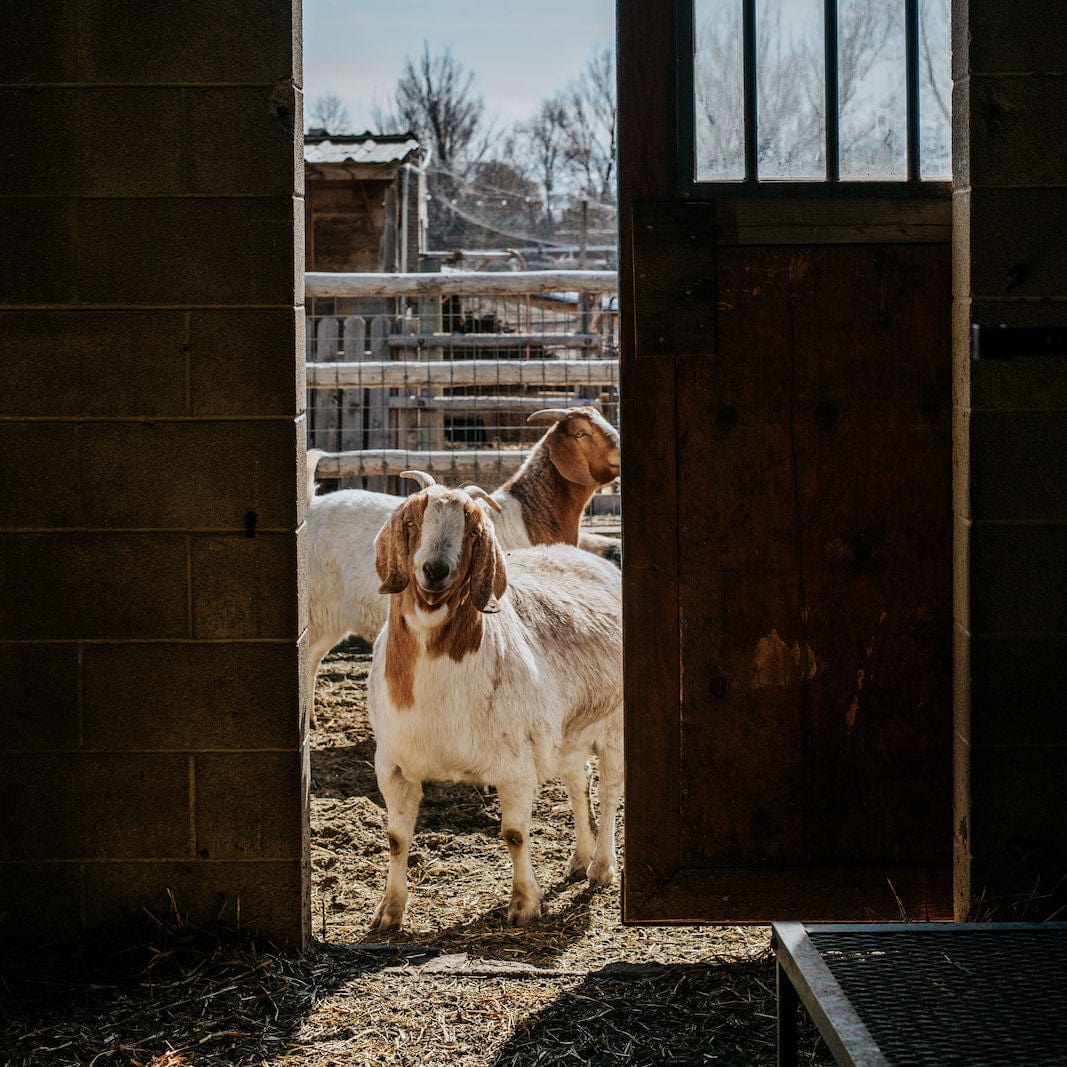 Animals in Autumn
Horses and goats live by example, reminding us how to be fully present in the moment and in-tune with our truest selves. We offer two animal-based workshops — 4-Weeks in the Life of a Goat and 4-Weeks in the Life of a Horse — where you can connect with the spirit of your chosen guide, learning their nature and, in turn, uncovering your own place in the natural world. These unique experiences are naturally dyed, steeped, and infused with the spirit of the season and you'll see how our animal guides make the most of fall's gifts: reveling in autumnal golden hours, beginning to grow their cold-weather coats, and nibbling pumpkins and other produce with every intention of plumping their bodies in preparation for the coming cold.
learn more
Autumn Field Trips
Earth Smarts: Student Experiences
For groups of 8 or more, this 1-hour experience offers a portal to the natural world inviting you to safely open your heart and use all of your senses to smell, taste, touch, hear, and watch the Earth celebrate its turn toward winter.
Crafted to be for field trips, students, and small classes, this experience is great for those looking to add natural elements into their learning.
Learn More
Autumn Land Experiences
When you visit the land in Autumn, you find the air dense with the spirit and power of life surrendering to Winter. It is a time on the land when wisdom is palpable and memory is especially acute. Our 30-minute Autumn Land Experiences offer a portal to the natural world inviting you to safely open your heart and use all of your senses to smell, taste, touch, hear, and watch the Earth celebrate its turn toward winter.
A Kinlands host will guide you toward activities that bring autumn alive on the day of your visit. Glimpse sunlight filtered through red and yellow leaves. Listen to geese calling overhead. Discover what the horses and goats are giving their attention to in this moment. Notice the clove-like fragrance of the Sweet Annie artemisia we grow and give as a gift at check out, alongside the scent of other plants returning to earth. Observe how nature creates and destroys, yet wastes nothing. Remember that you are part of this never-ending cycle.

Everyone and anyone who wishes to soak up the season is welcome, including individuals, groups, families, and field trips. Your guide will be here to greet you when you arrive.
register
Photography Passes
On cool October mornings there are a limited number of photography passes for capturing the natural beauty of Fall. Endless opportunities and picture perfect corners will frame any photo. We can't wait to see what you see.
If you're looking for late Autumn evergreen trees and the misty mornings leading up to Winter, we also have a Late Autumn pass starting on November 25.
reserve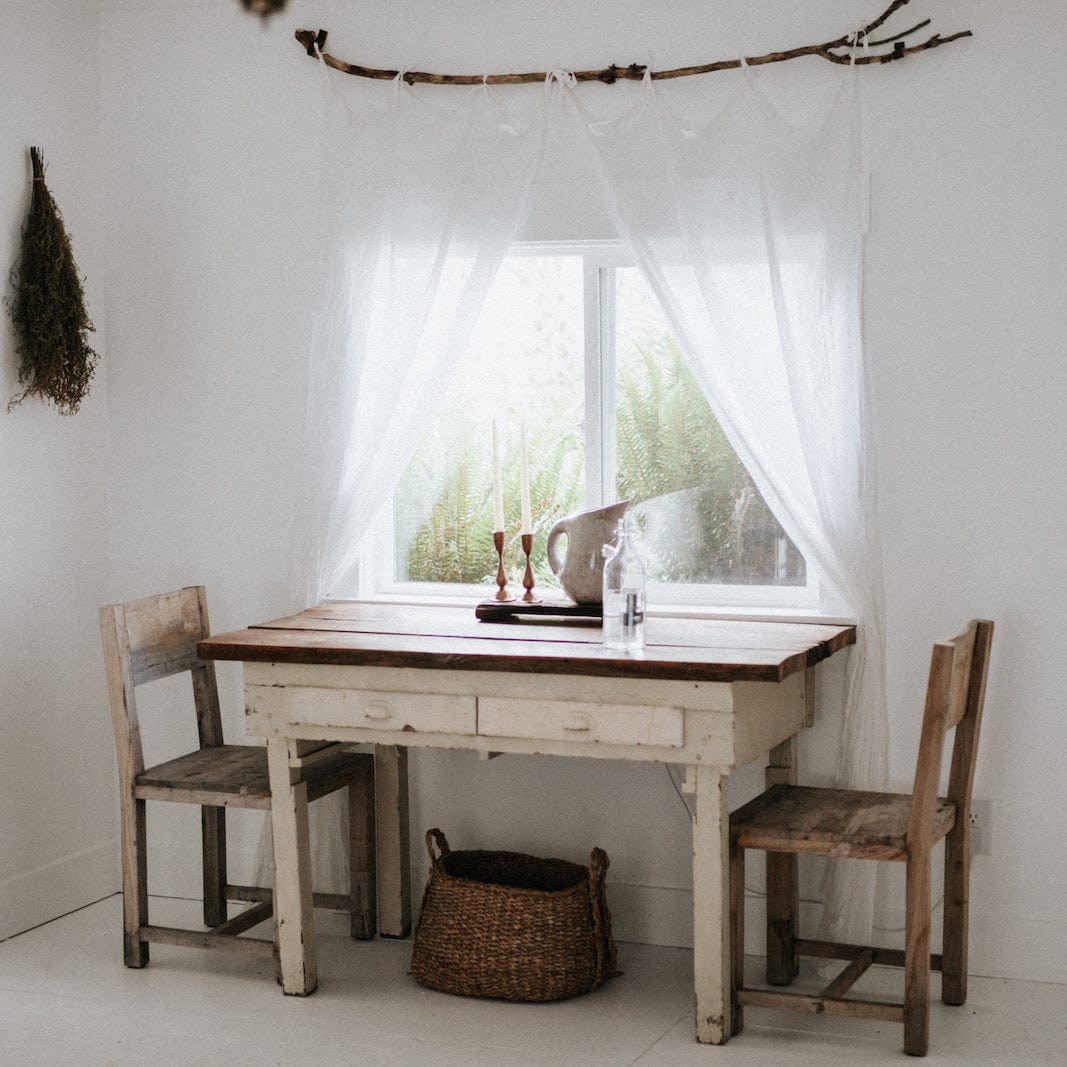 House Kinlands
Nourish your senses and enchant your spirit with a stay at House Kinlands in Washington's magic Skagit Valley. A four-bedroom home and one-bedroom cedar cottage sit adjacent to a lush English-style garden, and are minutes away from the Pacific Coast. Autumn brings apples from the tree, walks on the boardwalk at Padilla Bay, pumpkin cupcakes from Breadfarm (the very thing that first drew us to nearby Edison), and so much more.
After your stay, find the nature-inspired items you've fallen in love with at the House Kinlands online, where we offer timeless, rustic home goods for living a more seasonal and well-connected life.Autumn invites us to ready for the cold and quiet season ahead, thoughtfully culling that which is no longer necessary to make way for the things we'll need in winter. Don't miss our French glass storage jars and calico bottled popcorn to fill the pantry, hanging pegs for organizing the mudroom, and high-quality cleaning supplies for a final home cleanse before winter's arrival.
learn more